A snapshot from BLAST! Working with boys in the UK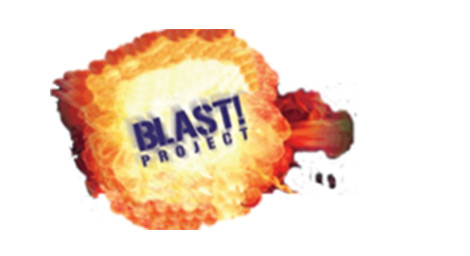 All the work we do at BLAST is participatory as we always keep boys and young men at the heart of our practice. Young men guide us to the support they need and how this can best be achieved.
The BLAST! Project (part of Yorkshire MESMAC Group of Services) is the UK's leading organisation for supporting boys and young men (up to 25 years old) at risk of, or experiencing sexual exploitation.
The Department for Education's Tackling Child Sexual Exploitation Plan-Progress Report [PDF] recently recognised our work in raising awareness of the exploitation of boys and in supporting victims. We work in a variety of ways to reach young men; through outreach, one-to-one and group work in educational settings. The work we do with the young men is informal, interactive and tailored to their needs.
We work to support boys and young men from all backgrounds and our referrals reflect this diversity. Young men are often from a black and minority ethnic (BME) or lesbian, gay, bisexual, transgender, queer, or questioning (LGBTQ) background.
All the work we do at BLAST is participatory as we always keep boys and young men at the heart of our practice. Young men guide us to the support they need and how this can best be achieved. Boys come to our service from a variety of different experiences and it is vital to listen to each boy's story in order to understand what they need.
Through the establishment of a positive relationship, boys are better able to identify and assert what they need. We are flexible to the needs and wants of the young person as the relationship is central to the work. We recognise how important it is to give young people the power and control particularly when they have experienced a misuse of this.
However, we tend not to run groups with young men as we found that boys often shared information that facilitated grooming rather than reduced it. Yet there are occasions when it has been appropriate for young men who have experienced sexual exploitation to share their story with other boys using the service in a facilitated meeting.
The THINK AGAIN campaign urges both boys and professionals to recognise that child sexual exploitation does not just happen to girls. Many of the posters and leaflets we produce are aimed at young men and feature our national helpline.
We have also developed a DVD featuring dramatised stories of boys experiencing sexual exploitation and young men have engaged greatly with this.
Most recently, we have produced two new films 'My New Friend' and 'Same Risk, Different Gender' to highlight the grooming and sexual exploitation of boys and young men and these are freely available on our website.
To accompany these videos, we have produced a series of posters, a leaflet for boys and a professionals' booklet to highlight the issue and signpost both boys and professionals to support. We also provide various services locally and nationally and further information can be found at mesmac.co.uk/blast
All the work we do is in response to the young men's input. The THINK AGAIN DVD and posters were shown to boys we were working with on a one-to-one basis and they gave comments and constructive criticism. The three stories in THINK AGAIN were based on boys we have worked with and supported.
All of the boys and young men we work with are given the opportunity and support to sit on interview panels at Yorkshire Mesmac.
The boys have attended BLAST Project open mornings and similar events and shared their experiences. In addition, boys and young men can, and often do, share their own stories via creating podcasts for the website, or to an audience at the annual Yorkshire Child Sexual Exploitation Conference that we host.
The boys and young men develop both their interpersonal and intrapersonal skills as they develop confidence in presenting ideas and communicating with others. Although we feel these experiences aid young men in whatever career they chose to follow, those with an interest in media particularly benefit.
Our experience facilitating these opportunities for boys and young men tells us that many welcome the chance to tell their story. This may be for various reasons. Many feel that telling their story shows other boys that they are not the 'only one' as they themselves may have felt.
Many of the boys have had very negative experiences of adults and/those in authority, often being treated as the problem rather than the victim. They want to share their stories to draw attention to this injustice with the aim of encouraging better professional practice.