The Coventry Child Sexual Exploitation Youth Advisory Board tells the 'Our Voices' team about the work they have been involved in and why they like being part of the board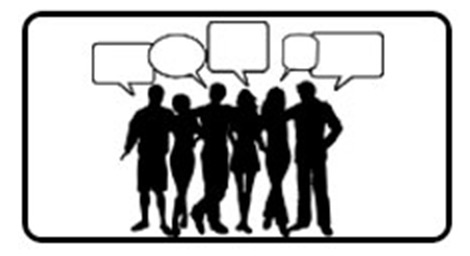 The Coventry Child Sexual Exploitation (CSE) Advisory Board was formed in March 2015 and we were invited to take part by different people and through adverts seen in the city. We wanted to contribute as CSE is an interesting and important problem and some of us have personal experience.
The group is made up of approximately 12 young people but this changes fortnightly and we have a core group of eight. We meet fortnightly and so far have attended a regional CSE conference where we came up with ideas about tackling CSE from a young person's perspective. We have also created and designed an interactive workshop that we showcased at the Godiva Festival (a local music festival). We had a stall that had various bits of information and also two activities. One focused on challenging the stereotypes of victims and perpetrators and the other encouraged the public to be vigilant and report concerns no matter what their role or suspicion was.
As a group we have also reviewed literature, media and information about CSE that are being used in the city to quality assure and feedback our opinions of its effect and impact. Our current task is to look into the underrepresented area of boys and CSE. We are tasked with coming up with powerful images or quotes and statements for the city's CSE social media pages (Instagram and Twitter). These will need to engage boys which has proven hard and challenge the idea that girls are the only victims. The group will do this during our meetings by brainstorming and feeding back our understanding and personal insight of what will grab male attention and what styles work on these platforms for young people.
We took part in research by Coventry University around the ideas of consent and healthy relationships and this will be published shortly.
One of the important parts of the group has been the networking of its members. We have all been trained in spotting signs of CSE, understating models, its impact and now champion the subject in our respective schools, youth clubs and friendship groups. Alongside this we have made new friends and supported each other around being safe ourselves and improving our own confidence in relationships and making safe choices.
I came because PYF (Positive Youth Foundation) supported me to come as they thought it would be interesting. I then found it very interesting and decided to keep coming. I enjoy interacting with the group and getting to learn new things in a new place. Mokoy, 16 years old
I believe that this CSE group has helped me project my opinions and ideas. It also allowed me to become more confident. I have also made new friends which have helped me improve my social skills. I found out about this group through my Youth Worker Annabel Goddard as I have been involved in other projects before. She knew I would be interested in this and I definitely was. I am very happy I joined as you have had access to new opportunities and learnt skills and about CSE which will help me and others in the future. Kerrie, 16 years old
Written by Sophie (Youth Advisory Board Member)