New participation activity to help young people talk about about sensitive topics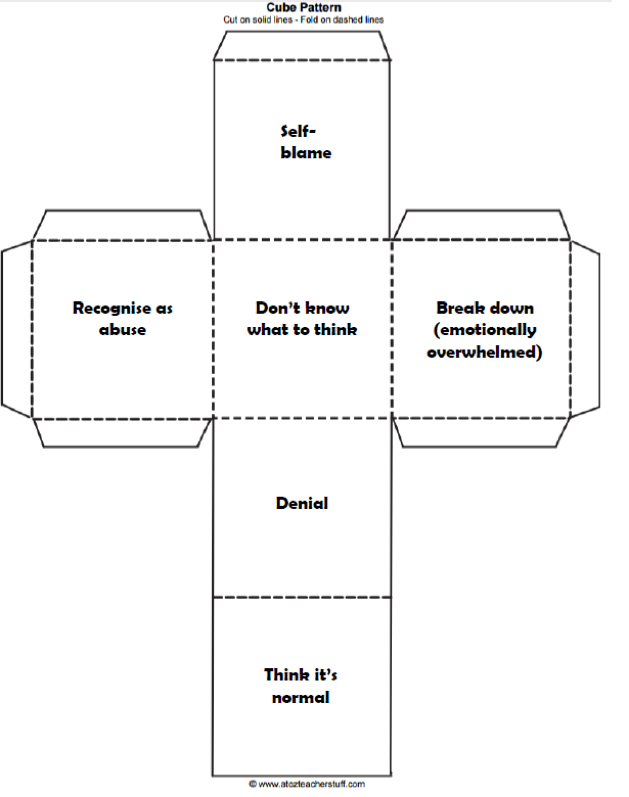 Our latest participation tool is a dice activity to help young people to talk about sensitive topics by creating case studies of young people's journey's following sexual abuse through a 'third person' lens.
Within this activity, participants are asked to draw on their experiences to consider how a fictional child or young person might experience support for mental health and emotional well-being needs following sexual abuse. Creating an initial medium for engagement that is removed from their personal experiences, it also offers a gentler route in for participants to engage in personal reflection about these sensitive and potentially traumatic issues should they wish to do so.
The tool was originally developed by colleagues from the International Centre and members of our Young Researchers Advisory Panel (YRAP) as part of a participatory study on young people's views on how we can support healthy child development after sexual abuse.