Eurochild Conference 2018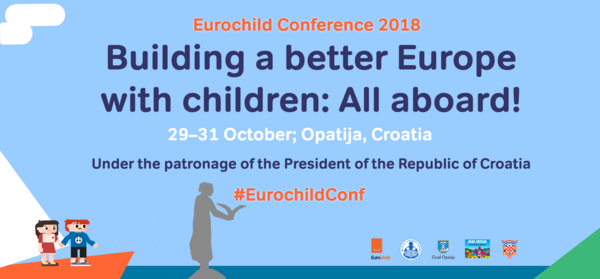 The early bird registration for the Eurochild conference is still available. Participants can benefit from the early bird feels until the 31 July 2018.
The event will bring positive examples of how public decision-makers at local, national and European levels are respecting the right of children to participate in decisions affecting them. The Conference will host an estimated 250-300 participants including public sector officials, politicians, children's rights professionals and children and young people.

Find all the information about the Eurochild conference on the dedicated page on Eurochild's website.