Samworth Foundation : Young Voices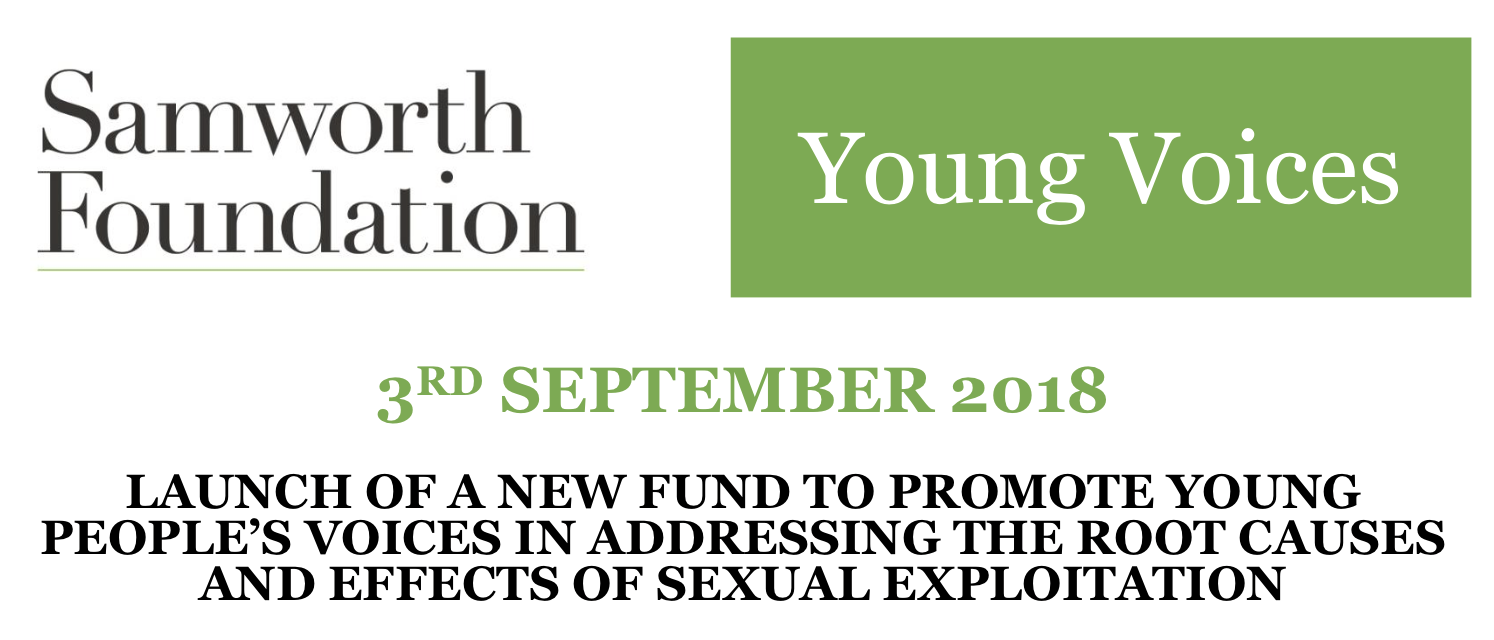 The Samworth Foundation has launched a new fund calling for organisations who place young people at the centre of their design, decision making and model of delivery to influence and effect change in the prevention of Sexual Exploitation. They are offering a standalone piece of funding for charitable organisations sharing the same commitment to and value of participatory approaches across their work to prevent and respond to Sexual Exploitation and seek to support a small portfolio of 6 or 8 organisations in 2019 over a 3 year timeframe.
Visit the website www.samworthfoundation.org.uk/YoungVoices for an information pack about Young Voices and how to apply. Expressions of Interest should be submitted by 5pm,1st October 2018.