Blog: Youth Advocates from Moldova share their reflections on participating in the 'Our Voices Too' Project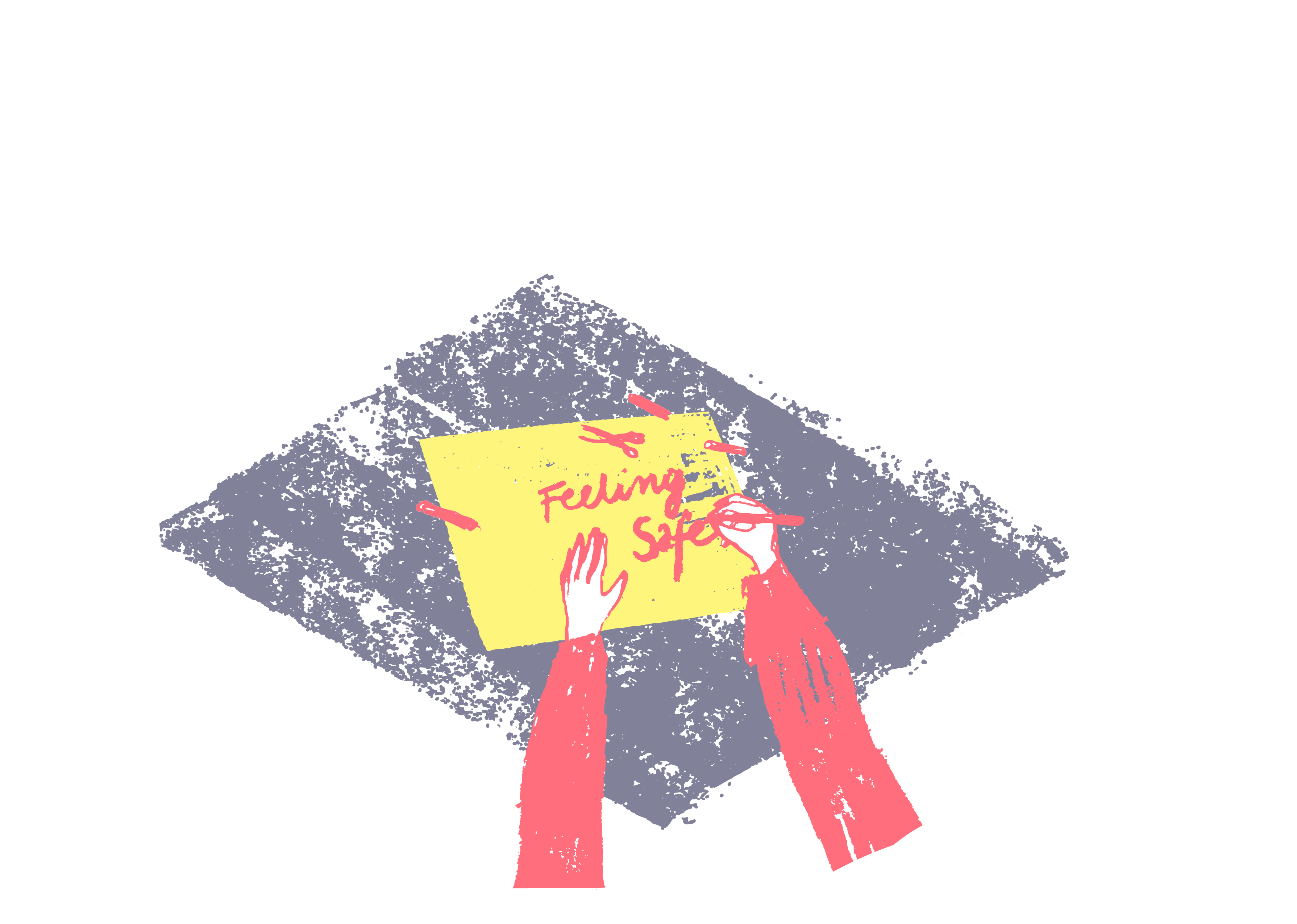 Sara[1]
I got a phone call back in January which changed my life. I was called by a specialist from NCCAP who told me about the project 'Our Voices Too', but did not give me too many details about it. I remember I was worried about the first meeting with the NCCAP representative. I was impressed by the warm welcome and remained impressed by every other meeting, regardless whether it was an individual or group session. It is rare when such meetings, especially such informative meetings, feel like this. As for other meetings that I had attended before this project, my feeling was that they had been organised just to 'tick a box', while the sessions held in NCCAP really benefited me.
Taking part in the activities was enjoyable and easy. I personally learned a lot, and I also recalled important aspects from my past. I was enormously happy to participate. Ideas were flowing. I was proud that my contribution was taken into consideration and happy that our expectations were met. When we expressed the desire to meet the film producers who would be producing our film, we met them; when we wanted to meet other child protection and social work professionals, that turned out to be possible as well. We discussed the film scenario with the film producers and professionals and it was an easy and enjoyable process. I am eager to attend future meetings. I am eager to learn new things; I am curious to know what changes will occur after the launch of our film.
I am happy that the group will remain close after the project ends, we will keep in touch with each other and with the organisation. We are already participating in a new project in Moldova. We have also scheduled a meeting between the Youth Advocates, which I am looking forward to. I am happy that I am the lucky one who had the chance to work as a Youth Advocate in this project and am firmly convinced that young people have to be involved in such activities.
I am very grateful to our friends from the UK, especially Silvie and Claire, who initiated and supported this idea and found time to come to Moldova to meet us. I want to tell you that you are just wonderful.
Thank you for your trust!
Verona
'Our Voices Too' is like a project for my soul, a chance for my future. My experience with this group helped me to develop myself psychologically, to become stronger and more courageous. Together with the other Youth Advocates, with whom I became friends, I managed to cope with a challenging period in my life. They offered support to me, they encouraged me to apply to University. I am now a student at the faculty of law as of this year. I hope to finalise my studies, get my licence, and to be able to help women and children who experienced similar situations that I did. I want to help them find justice.
I am very grateful to the NCCAP team and to the University of Bedfordshire for the chance to find a new me and to find friends whom I trust.
Aby
I felt 'embraced by protective wings' during this project. This protection made me feel more confident. The games were engaging and they made me laugh, they triggered positive emotions, emotions that I hadn't had since childhood. I experienced these feelings in this wonderful environment. After several activities I felt a sense of clarity, I was aware that the past cannot be changed and if I stay with the past, I will not be able to enjoy my present, to build a family. Now I am able to look at the people around me through different eyes.
It is a very welcome idea to offer support to young people who experienced bad things, to involve them in such projects, because this may help them in the future.
I believe that the women who accompanied us during the project are real fighters. The things they taught us are like protective weapons against danger, regardless of the source of the danger. Today, due to them, I feel protected and like I have a future ahead.
Laura
Taking part in the 'Our Voices Too' project was a new experience for me. I learned how to talk freely about sexual violence, something which used to be very difficult for me before. We established a very good and united team. We complemented one another and we managed to make decisions easily. All the activities have been organised really well and I felt comfortable while taking part in them.
I believe many more young people should be involved since their voices definitely matter and a lot of things can be improved due to their contributions.
Maia
My participation in the 'Our Voices Too' project was a useful experience for me and for the whole group. I was happy to work together with the NCCAP team, since they helped me to learn a lot of useful things and meet a lot of special people. The professionals whom we encountered in the framework of the group activities are successful people with accomplished lives. They are very kind-hearted people who care about what is happening around them and are always willing to help. More than that, the experience gained in this project helped me to be a fighter and to move ahead with confidence. While participating in the project activities I understood that the life of every person is important and that every person needs to be heard.
'Our Voices Too' is different from the other projects in which I had participated in before. The time spent in this project was actually a chance for me to express my thoughts and feelings about things I had experienced in the past. I was able to express myself freely. I am proud to be part of the group and of the activities we developed together. I liked the fact that we were united and that we felt that we can bring some changes only by joining our efforts.
I sincerely hope that the change or result intended will be successfully accomplished, and that the message addressed to the professional from our country will touch their hearts. I hope that our message will wake them up, so that they understand that child abuse is more real than they are even able to imagine.
I admire the openness of the International Centre and NCCAP to initiate this project and I am impressed by the effort made by NCCAP. It is mainly their commitment that changed me a lot. Their enthusiasm is like a ray of light for me, like a spark I want to keep burning forever. I am now aware that, as a future child protection professional, I have to be very attentive, objective and committed to the children who went through the same situation as I did. I admit that, through this project, even I changed my way of thinking and my goals in life. I am now committed to become a good practitioner regardless of the difficulties I might encounter in my life. The same way in which my life depended on the professionals who surrounded me. I understand that the life of the children or adults with whom I will work will depend on me and on my actions.
For more information about the 'Our Voices Too' Youth Advocacy Project please visit our-voices.org.uk
[1] All names used in this blog are pseudonyms that have been used to protect the anonymity of Youth Advocates.