What is the Our Voices Research and Practice Network and why do we need it?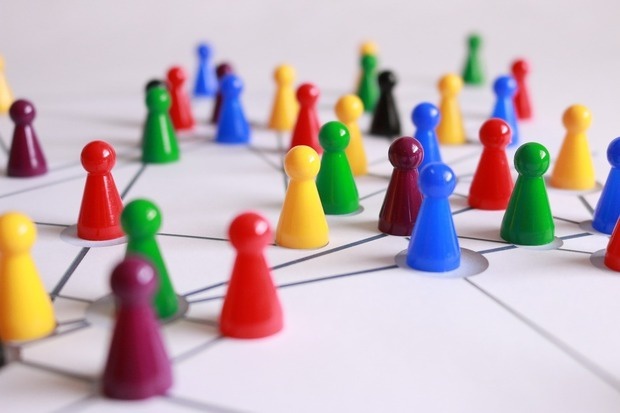 Why do we need a network?
The International Centre: Researching child sexual exploitation, violence and trafficking (IC) prioritises the meaningful and ethical engagement of children and young people in our research as participants, advisors and co-creators. Over the years, staff members at the centre have been developing and experimenting with processes and tools that enable children and young people affected by sexual violence to have their voices heard. This includes sharing their experiences and views through the research process and inputting into the design and delivery of our projects and activities. Through these experiences, the team knows that participatory engagement is not always that simple. It can be complex, messy, stressful at times and unpredictable.
In academia we have ethical research committees and ethical frameworks for conducting research on sexual violence. However, when it comes to involving young people in participatory activities that go beyond traditional research, these mechanisms are not always that helpful. It is not always clear who we can seek advice from, what support is in place, what resources and strategies are available and how we should make decisions when dilemmas do occur. Through working with our partners we know that practitioners and researchers both wrestle with ethical tensions that arise from young people's engagement. Through the work of the Our Voices project, it became clear that it didn't matter what context you were working in, whether it was the UK, Albania or Bulgaria, our colleagues and partners all had a lot of questions surrounding safe and ethical participation.
In 2015, as part of a Cumberland Colloquia Scheme for developing intellectual leadership, the IC, together with colleagues from three other universities, hosted a one day event on'young people affected by sexual violence as change makers in prevention efforts: what are the opportunities and what are the risks?'.
The event, which brought together practitioners, academics and young people from across Europe, provided a space to think about the risks and responsibilities and general ethical dilemmas that can arise when working with young people affected by sexual violence in a participatory way. There is a tendency to paint a perfect picture of participation which is all empowering and straightforward. However, we felt that what we needed was space to talk honestly and openly about the tensions and dilemmas and to use the day to learn from each other to see how others were dealing with and managing these complexities.
The day was a great success and in the feedback it was very clear that there was a desire for more opportunities and the creation of 'safe spaces' to discuss risk, ethical dilemmas and strategies for engagement with peers.
What is the Our Voices Research and Practice Network?
The Our Voices Research and Practice Network has been developed out of this acknowledgement, that researchers and practitioners across Europe want to work together to develop a better understanding of the value and ethics of participatory engagement with young people affected by sexual violence. The network is funded through a three year grant from the Oak Foundation.
The network is coordinated by the IC and provides an avenue for sharing and generating learning. It aims to develop a clearer understanding of the benefits and challenges of safe, ethical, participatory engagement through:
Building a supportive community of professionals who are interested in sharing and exploring their own learning and practice
Coordinating online activities and events that critically explore participatory research and practice and create a space for dialogue
Documenting learning and building an evidence-base to help better understand the benefits and challenges of participatory engagement for young people affected by sexual violence
Informing and influencing related policy and practice
What will the network do?
Due to geographical spread of network members, many of the network's activities will be online. The Our Voices Programme Team will develop, with the support of network members, a number of online resources and events that will critically explore participatory research and practice and create a space for dialogue. This includes a podcast series, blog, peer learning projects and the development of a series of case studies exploring ethical dilemmas. There will also be the opportunity for some members to attend face to face events.
Who can join?
The network is targeted at professionals working in Europe who are:
Engaged in research or practice with young people affected by sexual violence
Developing programmes and projects with young people affected by sexual violence
Funding research and projects
Developing policy around youth participation and/or sexual violence.
How can people join the network?
Individuals can join the network by registering here.
Learn more about the Our Voices Research and Practice Network through listening to our first podcast episode. This episode is the first in a series which will explore different aspects related to safe, ethical participatory engagement.