Conference held on young people, sexual violence, ethics and participation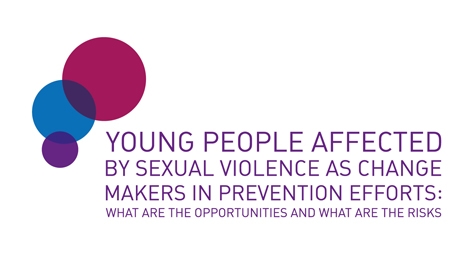 On 28th September a Cumberland Colloquium was held on 'young people affected by sexual violence as change makers in prevention efforts: what are the opportunities and what are the risks?'
The event was organised by early career researchers from the Universities of Bedfordshire, Queen's, Canterbury Christ Church and Middlesex. The day was kindly supported by the Council of Europe, the University of Bedfordshire, the Oak Foundation and Cumberland Lodge.
The event brought together 55 delegates from academia and practice. Delegates travelled from Albania, Bulgaria, the Netherlands, Romania, Sweden and across the UK to discuss some of the ethical dilemmas of involving young people affected by sexual violence in participatory prevention activities and events.
Presentations explored the benefits and opportunities of involving young people affected by these issues. Creative projects were shared, demonstrating how young people can use photography, digital stories and film to express themselves and start a dialogue. PechaKucha presentation formats were utilised to hear from an array of speakers about some of the tensions and risks that can arise in this work. Workshops explored young people's views on participation and looked at issues of stigma and anonymity. Presenters also explored the risks of speaking out online. The keynote evening lecture was delivered by Professor Jenny Pearce and explored recent research on child sexual exploitation.
A summary report of the proceedings is now available. PowerPoint presentations from the day are also available.