LEAP Against Sexual Violence (2015-2017)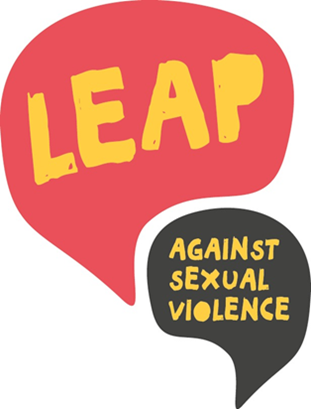 Aim: Support children and young people affected by sexual violence in Europe by strengthening and facilitating participatory practice.
Countries: Bulgaria, the Netherlands, Romania and the UK
Partners: Barnardo's, Pulse Foundation, Terre des hommes Romania, Stichting Alexander, Terre des hommes Regional Office for South Eastern Europe and Eurochild.
Main funder: Rights, Equality and Citizenship (REC) Programme of the European Union
Project lead: Kate D'Arcy
Project activities include:
Developing a training programme for sexual violence specialist support services to promote participatory practice with children and young people affected by sexual violence.
Building capacity and sustainable professional support networks to promote participatory practice through facilitating communities of practice.
Developing a 12 week life skills and leadership programme toolkit for children and young people affected by sexual violence.
Training Youth Facilitators to co-deliver the programme with partner organisations.
Supporting children and young people to develop youth-led projects through creative tools such as film and art which will help protect other children and young people and challenge stigma.
Building the evidence-base through research and evaluation.
Facilitating European knowledge exchange through the dissemination of freely accessible tools and resources.
See more about the project in our news and publications sections.